G-TRIX®
THE NEW GLASS-BASED TRIAXIAL-WOVEN COMPOSITE MATERIAL
G-TRIX is a new non-combustible composit made from triaxcial woven glassfiber with based on glass material. This new material is inorganic, non-combustible and can be molded. As it's transparent and fast to light, its color remains unchanged. It is strong against deformation and its high water-repellent effect keeps it from dirt, thus making maintenance relatively easy. Because it's non-combustible, it offers a wide range of molding methods.
When the G-TRIX catch the fire, although the glass fiber itself glows red with heat, its shape and hardness remains intact. The G-TRIX is the solution not only for the finishing material of building interior but also for the sophistication of molding designs. It's our delight and honor to serve our customers develop new products and applications with the G-TRIX in various fields and purposes where incombustibility is highly demanded.
「G-TRIX®」Main Characteristics
characteristic01
non-combustible material that can be molded
Glass fiber itself of the 「G-TRIX®」by the flame will be red-hot is heated, but does not change as it is shape and firmness.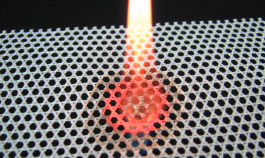 characteristic02
transparency, Light Resistance
There is a clear, light resistance, color does not change.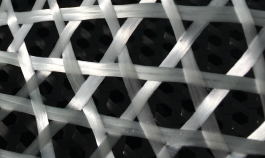 characteristic03
hard against deformation
Because it is noncombustible material, width is born also in molding method.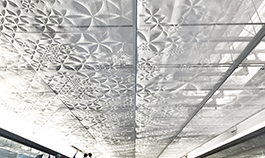 characteristic04
less likely to get dirty with water-repellent effect
Maintenance is relatively easy.